[18 AUG 00] CRIMES, FIRES & ACCIDENTS
Coventry Nudist Warned At Court Appearance
Coventry nudity campaigner Vincent Bethell has got in trouble for trying to appear in court without any clothes on.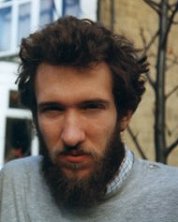 He was refused entry to the dock at Bow Street magistrates' court yesterday because he wouldn't put his clothes on.
And he was warned by the stipendiary magistrate that he could be barred from attending his own trial if he continued to refuse to wear his clothes.
Bethell, aged 28, from Foleshill Road, is accused of disorderly conduct likely to cause harassment, alarm or distress after he was stopped by police in Horseferry Road, London, on Tuesday.
He is a member of the Freedom To Be Yourself Campaign, which promotes the right of nudists to bare all in public.