Two top executives of Massey Ferguson's parent company, AGCO, died in a plane crash at Birmingham Airport today.
AGCO's president and chief executive officer, John Shumejda, 54, and its senior vice president of sales, Ed Swingle, 59, along with the three crew members were killed when their private jet crashed on take-off just after midday.
The two American executives had been at a meeting at AGCO in Coventry. They were flying back to the USA on a private Canadair Challenger executive jet.
The cause of the crash of the twin-engined nine-seater jet is not known but reports suggest the plane clipped one of its wings on the ground during take-off.
The identities of the three American crew have not yet been released.
The plane was bound for Bangor in Maine for refuelling before flying on to an unknown final destination in the USA.
John Shumejda was a co-founder of AGCO and had been President and Chief Executive Officer since February 1999.
Executive chairman and AGCO founder Robert J Ratliff will assume the additional responsibilities of interim president and CEO of the American agricultural equipment giant.
AGCO employs 11,000 people worldwide and is the parent company of Coventry-based Massey Ferguson.
Birmingham Airport was closed as a result of the incident.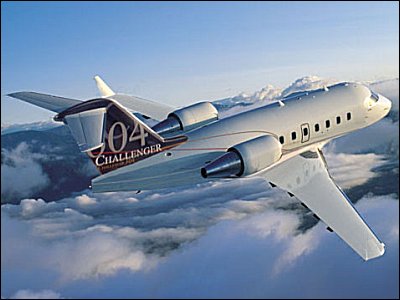 A BOMBADIER / CANADAIR CHALLENGER 604 EXECUTIVE JET
OF THE TYPE INVOLVED IN THE ACCIDENT
[photograph supplied by bombadier aerospace]