[25 SEP 01] ANDERSON & RYAN NEWS
A & R Sitting Pretty With Exclusive Sports Car

Anderson & Ryan, the Coventry based specialists in bespoke vehicle seating and soft trim, have produced the seating and interior trim for two new exclusive sports cars.

The Canley company has worked with Spyker on the uphostelry for their new Spyker C8 Spyder and the Spyker C8 Laviolette models.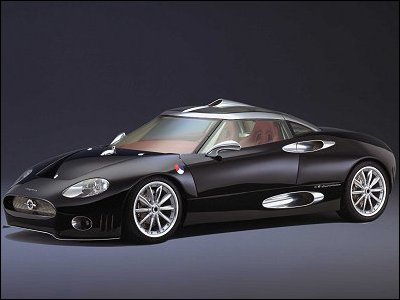 SPYKER C8 LAVIOLETTE

Spyker is the most famous Dutch name in international car history and the new models offer the ultimate in craftsmanship and exclusivity.

Both cars, powered by the Audi 4.2 litre all-aluminium V8 engine, are mid-engined sports cars with finish and final specifications of each unit tailored to meet the personal taste and ergonomic requirements of the owner/driver who will have tailor-made quality seats in exclusive Connolly leather trim.

Dave Anderson, a partner at Anderson & Ryan, said:
"It was a privilege to be invited to produce the seating and trim for the show launch vehicles which created a considerable impact on the specialist sports car buyers."
The cars are being built in limited numbers with ten of each model available this year and 25 of each in 2002.
Whilst in production the prospective owner will have exclusive access to a Spyker car website and be able to follow the build of his or her own car.
There is also a second Coventry connection for the Spyker cars as the body panels are produced by Coventry Prototype Panels.
Anderson & Ryan, formed in 1982, has doubled its employees over the last five years and now has 40 staff in a purpose built design and manufacturing facility on Coventry Business Park.
Its customers include British and overseas royalty, show business stars, sports personalities and major car manufacturers including Jaguar, Land Rover, Mercedes, Rolls Royce and Renault.