[16 NOV 98] AVON STUDIOS PRESS RELEASE
College First For South Warwickshire Photographer

For contemporary wedding, lifestyle and portrait photography in Warwickshire and the West Midlands visit Avon Studios

A Wellesbourne photographic studio has beaten off competition from national organisations to take the first ever joint graduation pictures for Warwickshire College.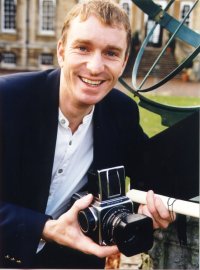 Avon Studios, whose clients also include the Teletubbies, Conoco and Pottertons, has taken photos of new degree holders at the Moreton Morrell site for the past five years, while the former Mid Warwickshire students were snapped at Leamington Town Hall by another photographer.
All 192 graduates have been invited to receive their certificates at a joint ceremony at Moreton Hall on November 28.

"We were very pleased to win this contract," said Avon Studios' commercial manager Andrew Sheppard. "We were chosen on our merits as well as the fact that we are a local company. The fact that we offer a quality processing service in-house was a contributing factor in the college's choice."
MORE INFORMATION: Helen Salisbury on 01926 859829.