[26 NOV 98] JHP PRESS RELEASE
New Director At JHP Sumlock

Building on its recent success, Coventry-based stock audit and data input organisation, JHP Sumlock, has appointed a Sales Director, Mike Constable, to continue to develop the business.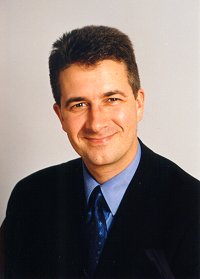 Mike joins Sumlock with an impressive track record in sales and commerce for multinational organisations.
Sumlock became part of local training and business services firm, JHP Group in 1989. Since then, the organisation has developed into a leading UK provider of stock audit, contract labour and data input services, more than doubling its turnover in the last eighteen months.
Mike will be working closely with Sumlock Director, Peter Bridgen. As Sales Director, he will be responsible for developing new and existing business, forging relationships with more 'blue chip' clients in the retail, transport and construction industries, adding to Sumlock's already impressive client list which includes Dixons, Next and B&Q.
"I am joining JHP Sumlock at a very exciting time. With heavy investment in technology and people, and over 1000 staff working for the business throughout the UK and the rest of Europe, Sumlock is uniquely placed to work with clients who demand a high quality service on a national or international basis. I have been very impressed by the professionalism, commitment and expertise of the people working within JHP Sumlock, which I am sure is reflected in our strong client relationships and growth."
Further Inofrmation:
Helen Sunderland 01285 885186