[09 JUN 99] LODDERS SOLICITORS PRESS RELEASE
Lodders Has Official Welcome For New Partner

Warwickshire solicitors Lodders recently hosted a reception to welcome their newest partner, Richard Ollis.

The event, held at the Town Hall, Stratford upon Avon, was attended by more than 100 guests.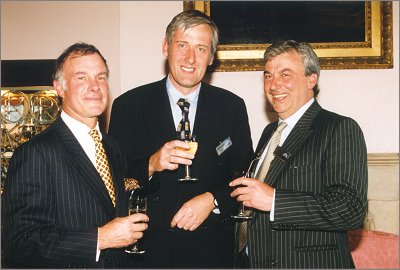 (LEFT TO RIGHT) DAVID LODDER, ROD BIRD AND RICHARD OLLIS OF LODDERS

Lodders' senior partner Nigel Phillips welcomed Mr Ollis to the firm:
"We are delighted that Richard has joined us at this exciting time in the development of the practice. I am confident that he will enjoy working back on his 'home patch'."
Mr Ollis, who lives near Stratford, officially took up his new role as partner on 1 May. He joins Lodders from national law firm Dibb Lupton Alsop.

MORE INFORMATION:
Jane Grant / Andrea Harper, PR Support 01926 425533