[27 OCT 98] MAYFLOWER VEHICLE SYSTEMS PLC PRESS RELEASE
New Sales And Marketing Director For Mayflower

Mayflower Vehicle Systems has announced the appointment of David Cardwell as Sales and Marketing Director.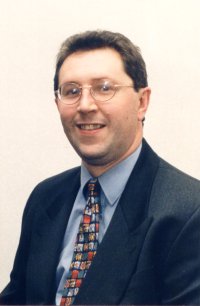 Mr Cardwell's appointment came as Mayflower announced the acquisition of Roth Technik Abgastechnologie GmbH for £10.4 million; his responsibilities will include developing the company's programme of expansion both in the UK, and in Central Europe.
He joins the company from Wagon Industrial Holdings where he was Commercial Director of its Automotive Division. Prior to that he was Brand Group Manager at Unipart and held various senior positions with British Telecom.
Mr Cardwell, 37, graduated with a BA Honours degree in languages, and also has an MBA. He is married, with three children, and lives in Warwickshire.

Commenting on the appointment, Mr Tony Sheehan, Managing Director said:
"We look forward to David joining the team and believe his international operations experience will be a significant asset to the company as it continues to develop."