[27 APR 99] SHORTLAND HORNE PRESS RELEASE
Leamington Short Of Rented Property

A senior figure in the local property scene has warned that the economies of Kenilworth and Leamington could be suffering because of a shortage of rented accommodation.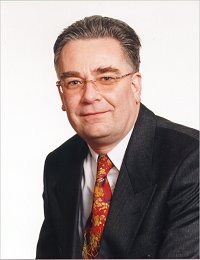 Mark Sills, a director with agents and surveyors Shortland Horne, feels the towns are unable to cope with the demand from staff who are relocating to Warwickshire, and they are been forced to go elsewhere.
Mr Sills claims that demand for rented accommodation is soaring but local agents are unable to meet the need.
He said:
"There is no doubt that this area of the county is attracting new and re-locating industry because of the good transport links and the proliferation of quality business parks.

"People are looking to rent to test the market before buying or are on short term contracts in the area. More often than not these are people with a high salary and a considerable level of disposable income. They will spend money in the place where they settle.

"If they decide to go elsewhere, as they are being forced to do at the moment, then shops, pubs, restaurants are missing out on that much-needed income, which is a shame.

"The demand is growing all the time and outstrips supply by probably 20 times. A large proportion of inquiries, at least into our offices, are from people new to the area and if they can't find the standard of accommodation they want, then they will rent elsewhere and may well settle permanently away from Kenilworth and Leamington."
Building societies and banks have made it easier for people to buy to rent as a realistic and profitable alternative to traditional investments but numbers are not growing quickly enough.
"I think these people offer a great opportunity for the local economies, and businesses are missing out which is a great shame. Our loss will be another area's gain," added Mr Sills.
MORE INFORMATION: Advent Communications 01203 633636