[20 MAY 99] SPON END BUILDING PRESERVATION TRUST NEWS
Spon Street Project Wins Bumper Grants

A historic Coventry street is set to have a major face-lift after being awarded two grants to regenerate a row of ancient buildings.

The Spon Street Building Preservation Trust has today won almost £200,000 from the European Regional Development Fund to add to a similar amount recently awarded by Coventry City Council.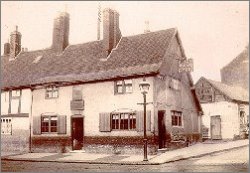 BLACK SWAN, SPON STREET

Trust secretary David Tittle believes that the area will become a valued asset to Coventry.

He said:
"We are just a group of local people who wanted to be involved in restoring the street to the state it should be in.

"We are not referring to the area of Spon Street that was recently hit by fire, it is on the other side of the ring road to that.

"There are six buildings in total and we believe that they are about 600 years old, although that is currently being checked using a special dating technique.

"The buildings have not been occupied since the late 1970's but people may remember one of them because it used to house a fishmonger with the sign Moira's Wet Fish!

"Before that they were used for various different commercial and residential purposes and one of the buildings was once the Black Swan pub, and that is why this is called the Black Swan project."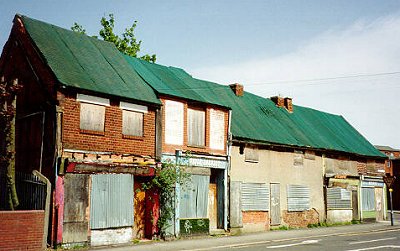 The group will initially use the money to restore two of the six buildings in the street creating a employment and enterprise centre which Tittle believes will be very popular.
He said:
"The centre can be used for meetings, training in information technology, and for people to receive business advice.

"There will also be the facility for local residents to take space in the centre as starter units when they set up in business."
The trust hope that the current phase of the project will be completed by the end of the year 2000, and are hoping to achieve further grants from English Heritage and the Lotteries Board to complete the restoration work.
READ THE PRESS RELEASE:
[21 MAY 99] - SPON END BUILDING PRESERVATION TRUST AWARDED TWO GRANTS