[07 JAN 99] MOTORING NEWS
Jaguar Herald Double Success

The luxury Coventry car-maker has just unveiled its new S-Type car to an enthusiastic American market and announced a new all-time sales record.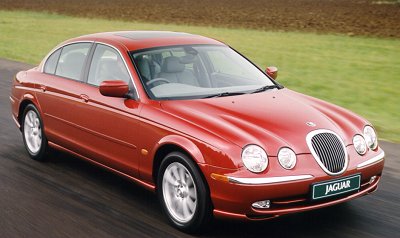 For the first time in its 76-year history the company has sold 50,000 cars world wide. The figures mark an incredible transformation for the company, which was set to become one of the economic casualties of the early 1980s.
Chairman and chief executive Nick Scheele was at the Detroit Motor Show unveiling the new mid-range car when he announced the news.
He said:
"The last 12 months was the first time in our history that we have sold 50,220 XJ8 and XK8 sports cars on the world market.
He said:
"These are outstanding results. Achieving the highest sales in our history in our last year as a two-model company gives us the strongest possible platform for the launch of the new S-Type sports saloon in the spring.

"The Jaguar workforce is unique and I pay tribute to them. They are the reason we have done what we have done."
The previous record was just 505 cars short of the 50,000-mark and was achieved in 1989. Around 10,500 cards were exported to mainland Europe, with, for the first time, more than 4,000 models sold in Germany, home of Mercedes and BMW.
Sales in America jumped by 14.5 per cent to 22,503, almost double the number sold in the UK.