[15 JUN 00] JAGUAR NEWS
S-Type Drives Jaguar To New Sales Record

Jaguar has gone from strength to strength with a huge increase in worldwide sales re-writing the company's record books.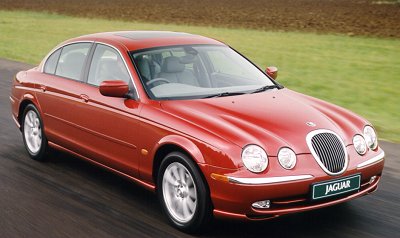 SUCCESS STORY: THE JAGUAR S-TYPE
In the first five months of this year the Coventry firm sold 40,000 cars – an 80 per cent increase on the same period last year.
The S-Type has been the main driving force behind the success story, accounting for more than 25,000 of these sales. Since its launch in spring 1999, the S-Type has notched up over 64,000 sales.
In the United States, Jaguar's biggest single market, 18,662 cars were sold in the period from January to May – double the number recorded in the same time last year. Of these figures the S-Type accounted for over 11,000.
Managing Director Jonathan Browning said:
"This is an outstanding start to the new millennium. During the first five months of the year our sales increased in virtually every one of the sixty-plus markets where we sell Jaguar cars."
One of the biggest areas of growth is Italy, where sales increased by 178 per cent.
2,000 Jaguars were sold in the country, with 1,675 of them being S-Types.
Major gains were reported in every market on the continent.
Sales in Spain doubled to 1,011 cars, in Belgium they rose by 180 per cent to 917 cars and in France they doubled to 1,026.
Figures shot up in Greece from 25 to 120 cars – a 380 per cent increase.
And in smaller markets such as Morocco, even larger gains were recorded. Just three cars were sold there in the first five months of 1999 – a figure which rose to 39 this year.
And in the United Kingdom, where market conditions were toughest, sales increased by 28 per cent to 6,769 cars. The S-Type accounted for nearly 2,000 of these.
Mr Browning added:
"Jaguar is now selling more cars in more places around the world than at any time in its 77 year history."