[10 JUN 99] JAGUAR NEWS
New S-Type Drives Jaguar To Record Sales

Jaguar today reports the highest monthly worldwide sales in the history of the company. Boosted by the international success of the new S-Type sports saloon, the Coventry-based luxury car manufacturer sold a record-breaking 7353 cars during May.
"These are outstanding sales results," said Jaguar's Chairman Dr. Wolfgang Reitzle. "The new S-Type is already a major commercial success and has contributed to substantial sales gains in our markets around the world."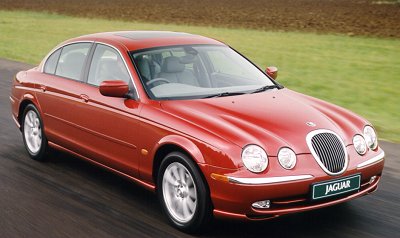 THE JAGUAR S-TYPE JAGUAR

Worldwide sales in May were 69 per cent higher than the 4352 cars sold in May last year. Despite the S-Type not being available in Japan - one of Jaguar's biggest overseas markets - until late May, exports increased by 70 per cent to 5784 cars.

In Jaguar's biggest market worldwide - the United States - sales increased by 66 per cent to 3209 cars. This is the highest number of cars Jaguar has ever sold in a single month in the United States.

Sales to Continental Europe increased by 88 per cent over May 1998 - to 1925 cars. Sales in France, the Netherlands and Spain all tripled during May and sales in Germany - Jaguar's biggest market on the Continent - increased by 66 percent.

In the United Kingdom Jaguar sold 1569 cars during the month, an increase of 66 per cent on the 946 cars sold by Jaguar's UK dealer network in May last year. Middle East markets reported a 98 per cent sales increase during May with 85 cars sold during the month and Jaguar's African, South American and Pacific Rim markets recorded a 113 per cent gain with 279 cars sold during the month.

Sales of the Jaguar S-Type started in the UK on 24 March this year and the new car has been progressively introduced into Jaguar's markets since then. By the end of June the car will be on sale in virtually all the company's markets around the world. To meet worldwide demand for the new car Jaguar has increased production at its Castle Bromwich plant from 1300 cars per week to 1424 cars per week.

More Information: Communications and Public Affairs (01203) 203321