[17 OCT 00] LAND ROVER NEWS
Land Rover Strike Takes Sheen Off Launches
BY ANTONY HOPKER

As the new Freelander was being unveiled, workers left the production line over a long-running dispute over a holiday agreement.

Around 100 models of the new car have been lost to production because of the dispute.

Land Rover is introducing a fleet of new ideas at this week's show.

The new Freelander is being launched. The 2001 model features a V6 engine, an improved turbo diesel engine, and a new automatic Steptronic transmission system.

The Discovery has been extensively changed to broaden its appeal at both the top and the bottom end of the range.

The top-of-the-range ES model is now available in both five and seven seat versions, while the mid-range XS has been revised to compete in the executive 4 x 4 sector.

People will now be able to have personalised additions made to their Freelander and Discovery models under the Autobiography scheme. Previously only available on the Range Rover, it includes custom paint finishes, interior trim plus high technology features such as navigation systems, TV and DVD.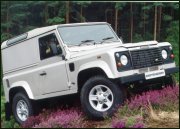 The latest introduction to the Defender range is the Defender 110 Double Cab, which has been designed to tackle the fastest growing sector of the market.
It is able to take a payload of over 1000kg as well as carrying up to six passengers.
The Range Rover will now be available in three distinctive models: County, HSE and Vogue.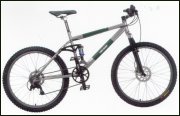 A new range of all-terrain cycles have also been developed in conjunction with Stratford-based cycle firm, Pashley. These will be hand built in England from the highest quality components.
A 'Land Rover Approved' vehicle programme will be available from 130 dealers in the UK, ensuring that Land Rovers sold under this heading will have undergone a full pre-sales inspection, mileage and history check.