[29 SEP 00] PEUGEOT NEWS
Shapely Concept Of A Funky Future

Peugeot has unveiled its vision of the future with a series of concept cars that will go on show at the Birmingham International Motor Show next month.

Leading the way is the Peugeot Prométhée, which is intended to give a flavour of the direction the company's designs is heading.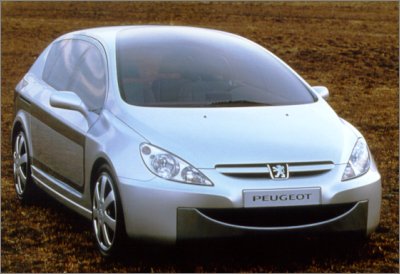 PEUGEOT PROMETHEE
The new vehicle shows off the marque's new face, and is powered by the clean diesel HDi engine.
New ideas in the design include a new type of sliding rear door and a split-level boot.
Peugeot Managing Director Tod Evans said:
"Prométhée incorporates a laboratory of ideas but it is real enough to project us into what's possible tomorrow."
Fun ways of getting around eco-friendly cities of the future have also been looked at, with a series called City Toyz.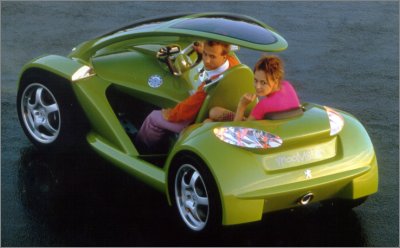 PEUGEOT VROOMSTER
These include a twin-cam, 16-vlave tandem with handlebar steering and running boards called a Vroomster, and a three-seater dreamcar shopping trolley called e-doll.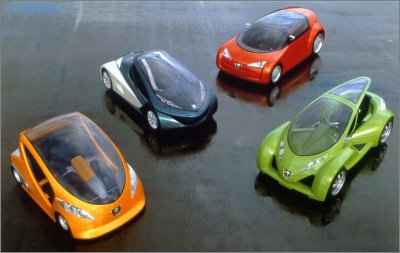 PEUGEOT CITY TOYZ
The other creations include: bobslid, which is driven by 40 tine electric motors and seats three in a line under a glass bubble, and kart-up.