[25 JAN 01] COVENTRY CITY COUNCIL NEWS
One Stop Youth Service Kicks Into Life
BY ANTONY HOPKER

Children's TV presenter Sarah Cawood will be in Coventry on Saturday to open a new One Stop Shop for youth in the city.

The aim of the new venture in Greyfriars Road is to provide a single place where young people can get access to a wide range of information.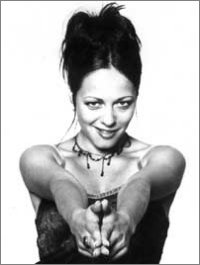 The Live and Kicking presenter (right) will formally open the building at 2.30pm, with events including a Kix96 roadshow starting at 12pm.
UK Youth Parliament members for Coventry, John Dalziel and Anthony Ruck, will also be attending the opening.
People aged between 13 and 25 are invited to come along to the opening and find out more about the services on offer.
The first 250 visitors to the shop can enter a prize draw and take part in a balloon launch.
Quality Careers, Coventry Youth Service and Coventry Health Authority run the One Stop Shop jointly.
One Stop Shop advisors give information, advice and support to young people about careers, education, employment, training, health, housing, benefits, leisure and much more.
Members of the Coventry Youth Council will be on hand at the launch to take visitors on a tour of the building and explain more about the service.