[22 SEP 98] GEOFFREY ROBINSON MP
MP Robinson Loses £4 Million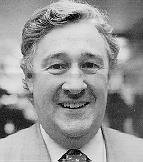 MP Geoffrey Robinson lost nearly £4million yesterday as his personal stake in the British car industry was hit by falling production.
The millionaire politician, MP for Coventry North West, saw his 16 per cent share of West Midlands engineering group TransTec go down in value by £3.8 million on the announcement of its half-year figures.
TransTec shares fell 20 per cent to 51.5p and analysts trimmed the group's annual profit forecast from around £26million to £22million.
The engineering group, which Mr Robinson chaired before becoming Paymaster General in Tony Blair's Government, supplies components to Ford and Rover which have each recently reduced car production.
TransTec has cut its 5,000-strong workforce by 50 over the past two months and has warned that more jobs are at risk if production does not pick up.