[30 MAY 00] WARWICKSHIRE COUNTY COUNCIL NEWS
Councillors Offer Value For Money

Councillors in Warwickshire have set out their objectives for the forthcoming year in a bid to give the public the best value for money.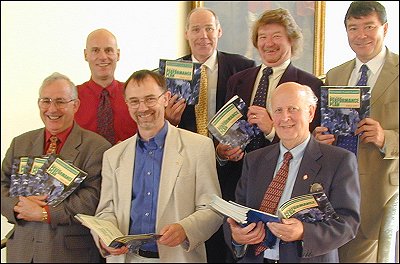 Top ( left to right): Cllr Grant, Cllr Browne, Cllr Brassington, Cllr Bain
Front: Cllr Haynes, Cllr Bottrill (Leader of the Council), Cllr Tooth

The first Best Value Performance Plan has been put in libraries all over the county to give council taxpayers the chance to see how the council is performing.

All council expenditure and actions have to be closely scrutinised to make sure the authority is not being wasteful.

In future years the plan will report how well the council has performed against its objectives set at the beginning of the year.

The plan aims to inform the public about council services, helps them decide how well these services are run and allows them to compare the councilís performance

.