[29 SEP 00] WARWICKSHIRE COUNTY COUNCIL NEWS
Austen Powers Her Way To Atherstone
BY HELEN COTTERILL

Writer Andrew Davies will be talking about the joys and frustrations of adapting work for television in Atherstone next week.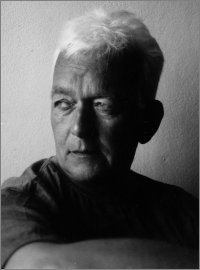 The Kenilworth-based author will be illustrating his talk at Atherstone Memorial Hall with clips from successful costume dramas that he has worked on.
He has won praise for his screenplays including Emma, Pride and Prejudice, Moll Flanders and Middlemarch.
His latest projects include the big screen version of the hit novel Bridget Jones's Diary; and a new £8 million ITV production of Dr Zhivago, based on the classic Pasternak weepie.
The event has been organised as part of the 'Big Writing' live literature events hosted by North Warwickshire libraries in partnership with North Warwickshire Borough Council, Atherstone Memorial Hall and Waterstone's Bookshop in Nuneaton.
Librarian Kim Herring said:
"All those people in North Warwickshire who were thrilled by the sight of a soaking Mr Darcy emerging from the pond in Pride and Prejudice can see and talk to the man who brought it to our screens!"
The programme's aim is to attract well-known authors, poets and novelists to North Warwickshire. Previous visitors have included Benjamin Zephaniah, Wendy Cope and Sophie Hannah.
Tickets for the event on Friday 6 October at 8pm are available from Atherstone Library and the Memorial Hall Box Office priced at £5 or £3.50 concessions. More information on 01827 719201.