[03 MAY 01] COVENTRY CITY NEWS
Coventry Bids For The Next Wembley

Coventry City chairman Bryan Richardson and senior council officials were in talks today as the city pushed itself as a possible alternative to the troubled Wembley Stadium project.

The Sky Blues supremo was meeting with John McGuigan (Director Strategic Development) today as the football club and council came together to promote Arena 2001 as a national stadium.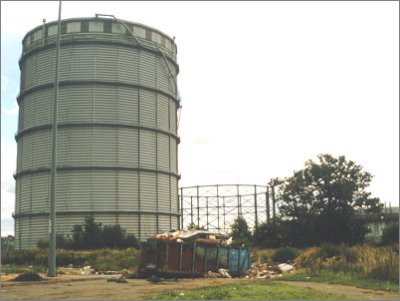 THE SITE FOR THE NEXT WEMBLEY?

The two today were writing to FA secretary Adam Crozier and Culture Secretary Chris Smith pushing the claims.

[CLICK TO READ THE LETTER]

[NOTE: DUE TO A BUG IN THE MICROSOFT SOFTWARE YOU WILL NEED TO CLICK CANCEL IF A BOX APPEARS ASKING FOR A PASSWORD]

The FA has appealed for Government money to redevelop Wembley after the project's costs soared to over £600 million. That has put the whole project in jeopardy and sparked 'bids' from several other cities including Birmingham.

Coventry's planned 45,000 seat stadium incorporates a sliding roof and retractable pitch but would need to be upgraded to take around twice as many spectators.

However Richardson is convinced the location of the £160 million project could well appeal to the national stadium planners.

He said:
"We must be the next favourite location to build a national stadium. We would have to upscale the building but not huge amounts because you still have to have the structure there and would still have to have cleansed the site.

"The main thing is that we have planning consents and are two years ahead of anyone in the country. We have had very good indications from our own authority about upgrading, and bringing the national stadium here would be wonderful for the city in terms of prestige and in terms of business. Everything would benefit from it.

"It is, however, very early. Birmingham threw its hat in yesterday and we are responding. If we are to be sensible about it and provide the facilities and location there is only one place which should be in the reckoning.

"We have five motorways within easy reach, there is a railway right into the complex and an international airport just 15 minutes away. There is nowhere else which can be so accessible and Wembley has not been able to deliver level of accessibility."