[19 APR 99] COVENTRY CRUSADERS NEWS
Crusaders Need More Time To Raise Money

Coventry Crusaders basketball coach Dip Donaldson has made a desperate plea to Coventry City Council for more time to raise funds for a proposed new hi-tech training centre.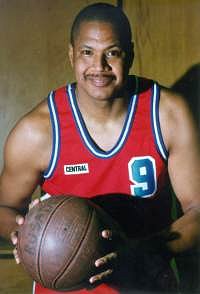 The Crusaders had earmarked the Butts site for a multi-purpose community basketball centre, but these plans now appear to be in jeopardy after the council imposed a time limit on them to find the money.
Donaldson has been told that he has just two months to secure guarantees for the £470,000 needed to build the new centre, a deadline he describes as "ridiculous".
He said:
"We have been given such a short time-line to produce the promise of finance that it is just not possible.

"I had originally asked for two years to put the proposals in place and was told this was too long, so I then asked for 12 months.

"I have now been told that in actual fact I have just two months and there is no way that I can hit that deadline."
The Crusaders owner is desperately disappointed that the club's relationship with the community seems to have been overlooked in this matter.
"I had hoped to plan a series of community fund-raising events as part of the initiative, as this would get lots of local people involved with the project but this is not possible on such a time-scale.

"The whole idea is that the centre would serve the community as a whole, which includes all the groups under the Crusaders banner like the women's and disabled teams.

"Also, the fact that the first team currently has no fixed training centre - we utilise local school facilities - is unprofessional and hampers our ability to bring first-class players to the club."