[22 JUN 00] COVENTRY CRUSADERS NEWS
Crusaders' Future Bright, Insists Boss

Coventry Crusaders' position in the new Elite League is safe despite losing the SkyDome as the club's home, according to boss Dip Donaldson.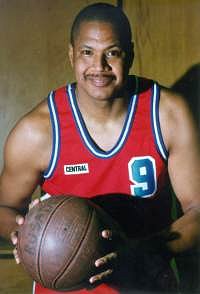 And sponsorship money is also secure, meaning the club won't be forced to part with any of its talented foreign players.
The club was dealt a body blow yesterday by the SkyDome, who claimed the Crusaders had failed to produce an adequate business plan.
Donaldson said the dispute had never been about the Crusaders' status – he insists it would take at least a year to build the club into one that could get into the Dairylea Dunkers' League.
He says the row has come about over a dispute over compensation for the game called off on 15 May because of a wet court.
Donaldson said that fixtures have already been arranged at the Coventry Sports Centre. Although it is not as prestigious a venue, it still matches the requirements for the new elite league.
And he insisted the Crusaders would stay in Coventry.
He said:
"There's always been a two-fold process - facilities, then the money. We've had to make alternative arrangements because the game on 15 May has not been sorted.

"The Coventry Sports Centre fulfils the requirement of a minimum 500 seats – it holds 1,000 people.

"Our sponsors are still with us. This is one of the misconceptions that are being put about by the SkyDome.

"We didn't attract the million-pound sponsors. That was the aim of playing at the SkyDome, and then we could have tried to move up to the Dairylea Dunkers.

"The team I'm putting on the floor is the same at the SkyDome.

"What we need to do now is do something about the game on 15 May. We promised all the crowd free tickets for the next game, and there were 900 people there, plus 110 local companies I had invited along."
Despite the acrimony over the issue, Donaldson said he still hopes to play at the SkyDome eventually.
"I think we will be there eventually, but in the meantime I have to make provision for the club."