[23 SEP 00] COVENTRY BLAZE NEWS
Blazing Dilemma For Planet Ice

There will be severely divided loyalties when the Coventry Blaze take on Bastingstoke Bison in ice hockey's Benson and Hedges Cup on Sunday.

Blaze have proved a big success at the Skydome, regularly attracting crowds in excess of 1,000 but Bison are owned by the Planet Ice group behind the arena.

Whoever loses out at Basingstoke on Sunday night looks set to be eliminated from the competition.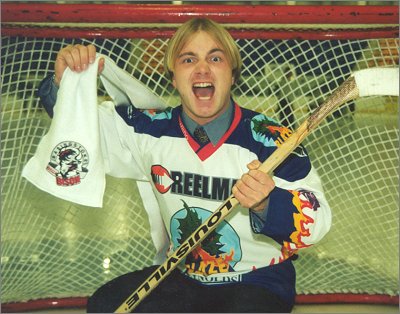 ANDY MERCER - MARKETING MANAGER FOR PLANET ICE
Andy Mercer, marketing manager for Planet Ice, said the clash would have more riding on it than just success.
He said:
"Really Planet Ice cannot lose but it has certainly raised the competitive edge within the company. Those of us based up here want Coventry to do well because our aim is to bring more and more people into the arena but obviously our staff as Basingstoke will be backing the Bison very strongly.

"Blaze have done very well so far this season and we have a feeling they will go through - but you might get a different opinion from elsewhere in the company!"
Face of is at 6pm.