[30 MAR 99] SKYDOME COVENTRY NEWS
LeisureWorld Contractors Hiccup

Developers of Coventry's state of the art 'fun palace' faced more problems today when a second major contractor claimed it was owed money.

Siac Construction, based in Stroud, Gloucestershire, has employed lawyers to claim money which it says is owed for roofing work on the multi-million pounds Leisure World and Arena complex in Spon Street.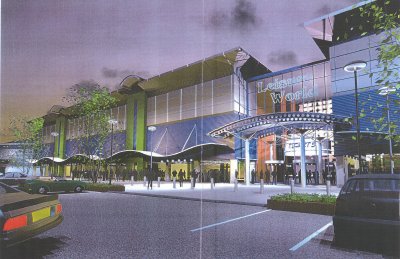 Meetings have been taking place with the developer Morrison, which is already in an arbitration process concerning £97,000 allegedly owed to sub-contractors Fasttrack for scaffolding and brickwork.
An insider at Siac said:
"We hope to resolve our dispute without going to an adjudication process. We have had meetings with Morrison and there are more meetings scheduled. Disputes like this are not uncommon in the construction industry.

"This dispute concerns payment for roofing work on the main building. "
Fasttrack's dispute has been referred to an independent assessor for arbitration. Councillor Arthur Waugh, deputy leader of the city council, has offered to mediate.
Morrison has replaced the Fasttrack team at the site and a spokesman said it was hoped to resolve other matters quickly.