[14 NOV 99] THE PLANET NEWS
Planet For Sale

A Coventry nightspot, which is frequented by thousands of students across the city, has been put up for sale by owners Coventry University.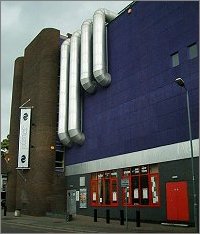 The Planet in Cox Street will continue to operate as normal until a buyer can be found, although the University admits that it can no longer afford to run the venue.
In 1996 the Planet underwent a £3 million refurbishment programme, but despite this fact it will now be put on the market as a going concern for around £2.75 million.
Director of Corporate Affairs at Coventry University Cyrrhian Macrae admits that the decision has been made with mixed emotions.
She said:
"It will be sad for the University but the decision has been made at director level and has also been approved by the Students Union.

"We run the nightclub for the students in the city which leaves us with three months over the summer when there are no customers.

"It is not practical for this to happen, but it would also not be right for us to start running nightclubs for the general public."
The nightclub, which covers 12,000 square feet and is on four floors, has suffered a string of setbacks over the last few years, including closure in 1998 when an investigation into mismanagement was conducted.
Macrae believes that another factor that has forced the decision has been growing competition in the Coventry nightclub scene.
She said:
"There have been several new clubs opened in the city including the new SkyDome development.

"We do not feel there is a choice about selling the club but I do admit it will leave the university short of entertainment facilities for our 17,000 pupils ands we will have to look for another property to hold social functions."
THE PLANET IS ON SALE THROUGH HOWKINS & HARRISON - PHONE 024 76 227384