[08 AUG 01] COVENTRY AND WARWICKSHIRE PROMOTIONS NEWS
Here Comes Next Year

Coventry Cathedral, the country's most popular 20th century building, is the star of a new Coventry calendar for 2002.

An interior shot of the nave, featuring Graham Sutherland's famous tapestry, graces the cover and December image of the calendar, while March and April feature details from John Hutton's great West Screen and an unusual shot of the old and new cathedrals.

This is the third Coventry calendar to be produced by Coventry and Warwickshire Promotions, the city's tourism agency. Each of the previous years' has sold out, with many being sent around the world to relatives and friends by Coventry people.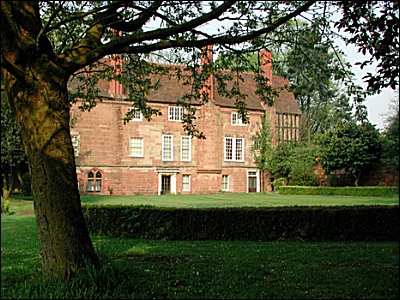 SEPTEMBER - CHARTERHOUSE, COVENTRY
Among the other scenes in the 2002 calendar are a view of the city's new Priory Gardens, a detail from the 500-year-old tapestry in St Mary's Hall and a shot of the Godiva statue at night. Four of Coventry's lesser known historic buildings, Drapers Hall, Charterhouse, County Hall, and St John's Church, are also featured this year.
The pictures were chosen from CWP's extensive photo library of the city, developed over the past three years with partners who include Coventry and Warwick universities, the City Centre Company and the City Council. The photographs were taken by specialist buildings photographer Andrew Paterson, a former student at Coventry University.
Peter Walters, from Coventry and Warwickshire Promotions, said:
"We're keen to use some more of the quality images we've got of Coventry and we're delighted to be able to feature something new – Priory Gardens. As the city changes we plan to make use of a lot more new shots."
The 2002 calendar, printed by Coventry firm Reynolds Press, goes on sale this week at the city's newly-refurbished Tourism Centre in Bayley Lane and at selected retailers. It sells to the public at Ł5.50.
For overseas enquiries contact the Tourism Centre on tic@coventry.org