[14 MAY 01] MIDLAND AIR MUSEUM NEWS
Local Museum Pays Tribute To Whittle

A museum in Coventry is paying tribute to one of the city's finest sons this week to mark one of the great developments in aviation history.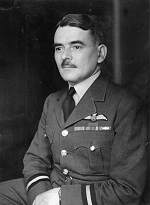 The Coventry Airport based Midland Air Museum is dedicating a week to Sir Frank Whittle to commemorate the 60th anniversary of the first jet engine powered aeroplane flight.
The celebrations will include a showing of rare colour-film footage from the 1940s of Sir Frank, who was born in Earlsdon, testing the Gloster E28/39 powered by his jet engine.
Barry James, chairman of the board of trustees at the Midland Air Museum, wants this to lay to rest the myth that the great inventor's city has forgotten him.
He said:
"Sir Frank is definitely not forgotten. The older generation will always remember him and now we are plugging away to make sure that school children and even people in their 20s realise he was from Coventry.

"If they know the inventor of the jet engine was born in England it will be a start, but once they know he was born in Coventry and see how that ties in with the wonderful history of engineering there is in this area, it will be good for them and the city.

"We will be showing a very rare and original archive film throughout the week. It is very special because it shows Sir Frank testing a design in the early 1940s and is in colour.

"We normally show the film in bits, but to commemorate the anniversary of the first ever flight we will be showing it in full.

"There will also be experts available to talk to visitors about Sir Frank and to answer questions on his work. An early W2700 jet engine will be on display as well as a large model of an E28/39."
Sir Frank, who was born in the city in 1907, applied to patent his design for the jet aircraft engine in 1930 and test ran a model in 1937.
But it was not until 15 May 1941 that the Air Ministry-approved test flight of a Gloster E28/39, powered by Whittle's engine, marked the beginning of the jet age.
He died in 1996 and was given Coventry's Award of Merit. He was last year named the Man of the Millennium in a Coventry Cathedral poll.