[14 FEB 00] SKYDOME COVENTRY PRESS RELEASE
DJ Trevor Nelson Coming To Coventry

The rising popularity of Coventry as an entertainment venue is continuing after another nationally renowned name has agreed to perform in the city.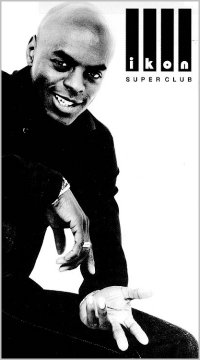 Over the last three months, legendary pop icon Tony Blackburn, Radio 1 DJ Dave Pearce and leading group ATB have all brought shows to Coventry.

The new £40 million SkyDome Coventry development has led to a massive rise in the profile of performers coming to the city, due to the 2,500 capacity of its nightclubs which compete with any in the country.

SkyDomeís reputation has now brought another top name to the Midlands with the news that MOBO Award winning DJ Trevor Nelson has been booked to appear at Ikon on 29 February.

Nelson hosted Radio 1ís popular 'Trevor Nelsonís Rhythm Nation' and started Britainís first ever R&B chart show.

He will be brought to the venue as part of a new link forged with Coventry promotion company Magnum 2000 Entertainments,

and SkyDome general manager Ian Knight believes it could great news for the city.

He said:
"Since opening the popularity of SkyDome has been immense and it is now gaining a reputation amongst artists as being one of the finest club venues to perform at in the country.

"I think that Coventry people have suffered in the past, missing out on the opportunity to see top names because they could not be attracted to the area, it was always London, Manchester or Liverpool.

"We are now redressing that balance and Trevor Nelson coming to the club is a great sign that Coventry is back on the map.

"It is the first event that we have put on in conjunction with Magnum 2000 Entertainments but it could prove to be a great partnership because we have a top venue and they obviously have top acts."
SkyDome recently took the clubbing scene by surprise when it was revealed that it was one of the busiest venues in the country on Millennium Eve, and Magnum partner Stavros Poulos admits the venue will help him bring big names to Coventry.
He said:
"Trevor Nelson will attract a sell out crowd because he is on MTV, Radio 1 and has been named best DJ of 1999, you donít get to listen to people like that every day.

"He will be only too happy to play at SkyDome and I have several other things in store for the venue in the near future."
Nelson will be at the club on Tuesday 29 February with admission prices starting at £8.
MORE INFORMATION:
SkyDome Coventry Press Office 01203 633647