[08 NOV 00] SKYDOME COVENTRY NEWS
Cheggers Pops Into City Student Night

Coventry students are bracing themselves for an unpredictable night next week after a city nightspot announced nudist Keith Chegwin will be popping in.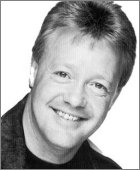 He will lead the SkyDome's Ikon and Diva nightclubs' student night next Wednesday.
The 80s TV sensation recently courted controversy when he appeared nude for Channel 5's naked season and is constantly hitting the headlines.
Since his comeback the former alcoholic has become a student icon performing to packed venues across the country.
SkyDome manager Ian Knight said:
"We have brought some big names into the student nights and the most popular performers on the circuit would be a surprise to a lot of people.

"When Tony Blackburn appeared here the place was packed to capacity and he created a superb atmosphere.

"We always ask for feedback from the students in Coventry about who they would like to see and we were stunned at the amount of times 'Cheggers' name emerged.

"I think one of the reasons he is so popular is because he has gained a reputation for turning the night into one big party - I have been told that the only thing you can't describe his act as is predictable!"
Aside from his much publicised spell on Channel 5's naked season the former husband of Maggie Philbin has also fronted The Big Breakfast, although he is best remembered as a children's presenter from the early 80s with 'Cheggers Plays Pop' and 'Saturday Superstore'.