[22 SEP 99] WINDMILL VILLAGE HOTEL NEWS
Windmill Village Changes Hands

A former Coventry speedway rider is a multi-millionaire after selling his hotel complex.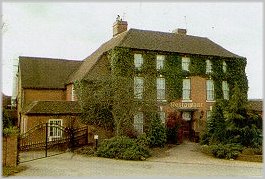 John Harrhy, who rode for Coventry 'Bees' speedway team in the 1970s has sold the Windmill Village Hotel and Golf Club for £7 million to Roy Richards the Birmingham owner of the National Motorcycle Museum and the Manor Hotel, Meriden.
The new purchase gives Mr Richards unrivalled facilities along the A45 corridor within a few miles of Birmingham Airport and the National Exhibition Centre.
The National Motorcycle Museum sited on the slip road leading from the A45 to the M42 has extensive conference facilities and now Richards can offer attractive hotel accommodation and golfing facilities to conference delegates.
Harrhy paid £200,000 for Windmill Farm in 1979.
"I retired as a speedway rider in 1978 and bought this place a year later. It was derelict, but I did up the place and it is still the central core to the hotel complex.

"It was a coaching inn in 1640 and a schoolhouse in the early 1800s. We found a lot of interesting artefacts when we opened up the cellars and we have mounted a little exhibition of the things we uncovered.

"The cellars were converted into bars and then I built a village complex in which guests stay in their own self-contained cottage-style accommodation, each with its own parking space.

"I built the nine hole golf course in 1990 and coupled with the leisure club it has become very popular."
The new company takes over control of the Windmill Village Hotel and Golf Club on Friday and is expected to mount an extensive refurbishment programme.
Harrhy says:
"I don't intend to retire. I am now looking to buy a golf club in this area for my sons Mark and Nigel to run."