WARWICKSHIRE - OUR COUNTY 1998-2001
Priority : Education

To improve education and opportunities for young people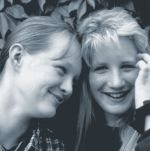 In line with the Government's priority on education, we are committed to working in partnership with schools and parents to raise educational standards. We are also paying special attention to the problems faced by young people in taking their place in society. In partnership with District Councils, the Police, Probation Services and the Health Authority we have developed a Policy for Young People which helps them to tell us what their needs are and how they can be met.
Targets:
We will, in conjunction with other agencies in the public and private sectors, provide the opportunity for nursery education for every child aged 3 at 1st September each year, by 2002.

We will aim to ensure, by 2002, that no pupil aged 7 or under is in a class of more than 30 children.

We will publish by April 1999, targets for achievement at each relevant school in respect of:
- A Levels
- GCSEs
- National Curriculum Key Stage Tests
- Vocational courses

We will publish schools' results compared with their targets every autumn.

We will aim to ensure that by 2002, each of our schools has access to the national network of computers (National Grid for Learning).

We will ensure that by 2002, 86% of 11 year old pupils achieve Level 4 or above in National Curriculum literacy tests.

We will agree, with parents and schools, challenging targets for pupils with special educational needs, aiming to reduce those whose educational attainments are affected from 1 in 3.5 of all pupils to 1 in 5 by 2002.

We will establish at least one "Signposting for Choice for Young People" Information Centre in each district by December 1998.

We will ensure that by 2001, no more than 16% of the number of children in care have 3 or more placements in one year.

We will reduce by 10% the proportion of children who are re– registered on the child protection register, by 2002.

We will offer advocacy services to all children in care, to ensure their views and wishes are heard, we will do this by October 1999.

We will identify and offer assessment of needs, to children who care for parents with poor health or who are disabled, by October 1999.

If you have any comments on this plan or would like to know more then please contact:
Monica Fogarty
Policy Adviser
Clerk's Department
PO Box 9
Warwickshire County Council
Shire Hall
Market Place
Warwick CV34 4RR
Tel: 01926 412514
Fax: 01926 412479
Email: monicafogarty@
warwickshire.gov.uk