WARWICKSHIRE - OUR COUNTY 1998-2001
Priority : HealthImproving the health of the community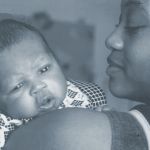 Warwickshire County Council recognises the importance of health within the community. The Government's recent Green Paper 'Our Healthier Nation' gives a specific role to local authorities to promote public health. The County Council is working closely with Warwickshire Health Authority to develop a Health Improvement Plan, and to set joint objectives to improve people's health in the community, in workplaces and in schools. Warwickshire County Council has made a number of commitments within the Health Improvement Plan and set a number of targets.
Targets:
Council departments will complete an audit of activity which affects public health A public health post will be created to strengthen the County Council's ability to improve public health.

We will work together with Health Services to improve the standard of health of children in need by March 2000, by:


improving health surveillance forchildren under 5 years

improving take–up of immunisations

aiming to reduce the number of pregnancies in girls under 16 years.

We will additionally, for children in care, ensure by March 2000:

take-up of routine medical examinations

six-monthly dental checks and treatment are carried out

that every child has a comprehensive health assessment on entering care

every child has a personal health record.
If you have any comments on this plan or would like to know more then please contact:
Monica Fogarty
Policy Adviser
Clerk's Department
PO Box 9
Warwickshire County Council
Shire Hall
Market Place
Warwick CV34 4RR
Tel: 01926 412514
Fax: 01926 412479
Email: monicafogarty@
warwickshire.gov.uk