WARWICKSHIRE - OUR COUNTY 1998-2001
Priority : Isolation & ExclusionTo take action to make people feel less isolated or excluded from society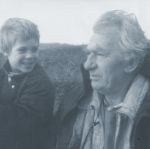 We realise that an increasing number of people in society feel isolated, for a variety of reasons. We are working to tackle the issues behind this sense of isolation; particularly those caused by problems of prejudice, poverty, deprivation, racial discrimination, physical isolation, poor health or disability.
We want Warwickshire to be a place where people feel part of society and where people value and respect each other.
Targets:
We will achieve a 10% increase by April 1999 in the proportion of outside activities for people with learning disabilities who attend our social education centres, giving them greater opportunity to extend their contact in the community.

We will jointly invest with the Health Authority £80,000 by April 1999, to provide community support for people with mental health problems, reducing the number of unnecessary admissions to psychiatric hospitals.

We will commit £150,000 by April 1999 to schemes which will enable parents, children and young people to be supported in overcoming features of disadvantage and social exclusion.

We will give grants each year (totalling £435,000 in 1998/99) to support the work of voluntary organisations in helping to address local needs.

We will take action to promote racial equality in providing services, measuring our progress against the standard of the Commission for Racial Equality, aimed at building a society free from discrimination.

We will, in partnership with Health services during 1999/2000, develop access to 24-hour services by mentally ill people, to enable them to live as safely and independently as possible in the community.

We will ensure that, by March 2000, at least 60 disabled people will be using a Direct Payment from the Social Services Department to purchase their own services in order to live independently in the community.

We will, by April 1999, with Health colleagues have agreed systems to identify carers living in the community, in order to be better able to support them in their role.
If you have any comments on this plan or would like to know more then please contact:
Monica Fogarty
Policy Adviser
Clerk's Department
PO Box 9
Warwickshire County Council
Shire Hall
Market Place
Warwick CV34 4RR
Tel: 01926 412514
Fax: 01926 412479
Email: monicafogarty@
warwickshire.gov.uk