Guestbook - July 1997
[26 JUL 97] Election Results and RealPlayer
Just wanted to say how much I enjoyed listening to the Coventry & Warwickshire Election Results with RealPlayer.
As a Coventry expatriate, I keep in touch via CWN, visiting the precinct surreptitiously several times per month via live video. I just happened to stumble on your report, but will now visit regularly, looking for updates!
Thanks for a touch of "home"
Florida Limey
aka David Atkins <davidatk@interserv.com>
Editor: Look out for much more RealAudio material to be added in the coming weeks
[23 JUL 97]
Hi, my name is Joe Shotton and I play golf at Penfield Golf Club, Salisbury, South Australia with a silver haired retired person named John Harrington, ex Morris Works, Coventry. Any comments from anyone in Coventry saying "Oh! I knew a John Harrington. I wonder if it's the same one?"
Regards to Ron Harrington (John's brother) who has visited us in South Australia.
Joe Shotton <joeshotton@chariot.net.au>
[20 JUL 97]
I have enjoyed looking at this site. What a great way for us old Coventrians to keep in touch! I attended Copthorne Secondary Modern School 1960 to 1964-5 approx. It appears the school is alas no more. Anybody out there that remembers it?
I also did my nurses training at Coventry & Warwickshire Hospital 1965 to 1969. I remember as a student going to Whitley, Paybody and Keresley Hospitals, ah what memories. Anyway, my husband and I, plus two daughters emigrated to Canada in 1979 and at present reside in Alberta. Long live CWN.
Thanks
Diane Jones (nee Thomas) < terryj@powersurfr.com >
[16 JUL 97] Great Improvements to the site!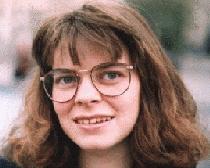 Hello,
I haven't visited the site for several months now since I've moved down to Massachusetts from Vermont.
Wow! The improvements are fantastic! I couldn't believe that I could view the upper precinct live, with 15 second updates. The school chum contact page is also a good addition.
I would still like to hear from anyone who remembers me from Foxford, so hopefully someone will browse the page and send me email.
I'm going back to Coventry for a trip next year (1998) to visit family and friends to introduce them to the new (currently expected) addition to our family.
Keep up the great work, it's always a pleasure to come back and see the improvements that have been made. Thank you.
Cherie Davis <cherie@ici.net>
Editor: Cherie has posted several previous messages - search on 'Cherie' to bring up a list
[16 JUL 97]
I'm a new user on the Web, but this is by far the best site I've found. I'm a Coventry kid who lives in the US, and it's wonderful to be linked back home.
If there's anyone out there that used to hang out at the Jolly Colliers in the 60s, I'd love to hear from you. I was also at Lyng Hall '57-62, and would love to hear from anyone who went there.
I have wonderful memories of growing up in Coventry, I'd give my eye teeth to come back.
Sylvia Jackson (Randell) <JJack64248@aol.com>
[15 JUL 97] Lyng Hall - 1957-62
I would love to hear from anyone who was at Lyng Hall between these years, specifically in Gamma House. I live in Pennsylvania in the US, and often wonder what happened to the people in M4B. And what happened to Miss Ims, the tyrant headmistress?
I miss Coventry so much, as well as the rest of England.
Thanks for your help
Sylvia Jackson (Randell) <JJack64248@aol.com>
[13 JUL 97]
Can anybody tell me how one goes about getting a freemanship of the town. My father was born and bred in Coventry. He mentioned this to me the other day and as he hasn't got access to this sort of technology I thought I would find out for him.
Also on my behalf, to anybody who attended Blue Coats C of E between 1979-1983 I would love to hear from them.
Thank you for this site as due to work we had to move away from the city to Harlow, Essex and it's good to see this site running.
Alan Terry <alan@alanterry.demon.co.uk>
[13 JUL 97]
G'day
Nice site for ex CovKids. Any news on the following:
Bob Jackson, Paul Hooper, Neil Foster, Dave Ridge
Regards
Jon Ridge <flatfoot@bigpond.com>
[12 JUL 97] Bablake Old Boys
I would like to enter the name of a colleague who is also a Bablake Old Boy. His name is John Portlock. He was at Bablake between 1920 and 24. I worked with him at Northwest Industries between 1960 and 1965. He is presently living in Victoria British Columbia at the age of 87! I'm sure he would be delighted to hear from any of his contemporaries His phone number is (Area 250) 382 6223.
I have spoken with him today by phone, and although (as he says) 'the undercarriage lets him down, all is well in the cockpit!' He was in the RAF in the war, rising to Wing Commander and has been awarded the OBE.
Regards
Alan Tovey <atovey@accessweb.com>
[4 JUL 97]
I was a delegate of team Canada during the 27th Children's International Games held in Sparta, Greece in early June and I am wondering why in your website there is nothing written about the team that competed in the games from Coventry. I couldn't see the date that the site was last updated. I will be visiting this site again though!!!
Dan Kovacek <pamela.kovacek@sympatico.ca>
Editor: CWN is updated daily - unfortunately we knew nothing about the Children's Games. Send us details, we'll cover them next time!
[3 JUL 97] Coombe Abbey
G'Day!
Wonderful site - one of the most useful I've found when researching my family history - it's not easy from this end of the earth!
I would like to know if there is an archivist/contact for Coombe Abbey. I have a family member who worked there and I have no idea who to contact. Any help wold be very much appreciated.
Keep up the great work - and yes I will be telling others about your site.
Regards
Kim Ferguson <ferguson@revhed.ENET.dec.com>