[20 OCT 98] MOTORING NEWS
S-Type Steals Show

Coventry car-maker Jaguar today unveiled its new S-type sports saloon at the British international motor show.

The car, to be built at Castle Bromwich, was developed at the company's Engineering Centre at Whitley and is the most important new model for the firm since the 1950s. It will go on sale in March next year.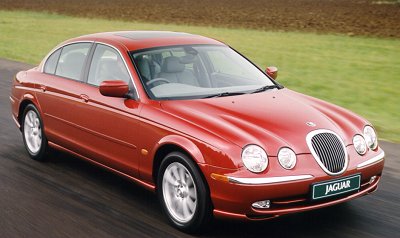 THE NEW JAGUAR S-TYPE

The new S-TYPE is positioned below Jaguar's XJ Series saloon range in both size and price and will compete in one of the fastest growing segments of today's passenger car market.

The recently launched V8 XJ Series saloons and XK sports cars have helped put Jaguar on course for annual sales exceeding 50,000 cars for the first time in the company's history.

With a three-model line up, Jaguar expects to sell around 85,000 cars in 1999, effectively double the level achieved in 1997, rising to over 90,000 cars in the year 2000, the first full year of S-TYPE sales.

Jaguar forecasts worldwide sales of 40,000 S-TYPES in 1999, rising to over 55,000 cars in 2000. The largest markets for S-TYPE will be Europe and the USA, each taking around 40 per cent of world sales. The UK alone will take around 20 per cent, Germany 8 per cent and Japan 5 per cent of total sales.

Jaguar chief executive Nick Scheele said:
"The new S-TYPE is a true Jaguar thoroughbred, ably representing the company's core marque values of distinctive style, refined power, agile handling, supple ride and luxurious comfort.

"While S-TYPE's instantly recognisable styling signature evokes the spirit of its acclaimed antecedents, the Mark 2 and original S-type saloons, advanced technologies set new standards in terms of durability, quality, reliability, customer convenience and driving pleasure.

"The launch of S-TYPE signals the dawn of a new era in the history of Jaguar. The new S-TYPE represents the first stage of a dramatic product-led expansion of the company over the next four years, which will attract a new generation of customers to the Jaguar marque.

"This will fuel a four-fold rise in Jaguar sales from fifty thousand cars this year to over two hundred thousand cars by 2002, firmly establishing Jaguar as a leading player in the world's premium car market"