[21 NOV 00] COVENTRY CITY COUNCIL NEWS
Phoenix Campaigners 'Devastated' At Defeat
BY ANTONY HOPKER

The leader of campaigners battling to save Coventry's Hippodrome said he is "devastated" that the High Court has paved the way for the city council to demolish it.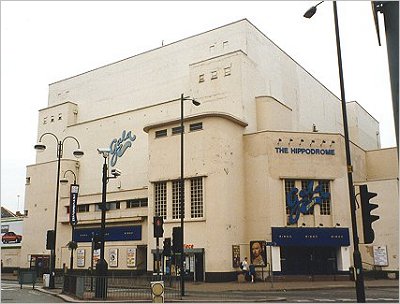 HOW THE HIPPODROME LOOKS NOW...
Gala Bingo lost a legal challenge to the decision to allow the Phoenix Initiative to go ahead. It means that the former Coventry Theatre will be bulldozed next year to make way for a new square called Millennium Place.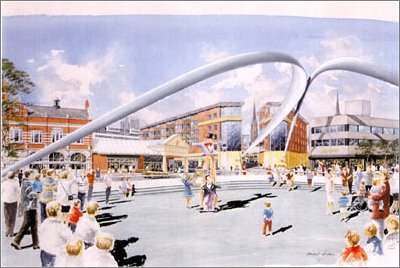 ...AND WHAT WILL REPLACE IT
Michael Newman, of the Hippodrome Appreciation Society, said 12,000 people had signed petitions against the scheme.
Mr Newman, who now lives in Lincolnshire and has written a book on the history of the theatre, warned that the Labour councillors who pushed the scheme through could find themselves regretting it at the ballot box.
He said:
"I feel that this will cause friction in the council and that Labour will be ousted out at the next elections and replaced by more Conservatives, Socialists and Lib Dems.

"It's devastating news that Coventry City Council has won the fight over Gala Bingo Management to demolish their building to make way for the hideous Millennium Place, which thousands of Coventry people do not want at all.

"No-one wants to see the building replaced by a glass map embedded in the floor, especially all the bingo patrons who book in there thousands every week."
The building is now scheduled to be demolished next summer.
SEE: [17 NOV 00] HIPPODROME TO BE DEMOLISHED, JUDGE RULES