[14 NOV 00] SKYDOME COVENTRY NEWS
Cheggers Keeps His Clothes On For Now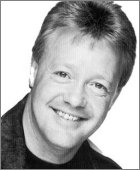 Celebrity nudist Keith Chegwin will have to wait to get his wedding tackle out after putting his honeymoon on hold in favour of a night in Coventry.
He secretly wed his long-term girlfriend Maria Felden on Monday and was due to jet out of the country for a holiday.
Worried SkyDome bosses feared he might favour the nuptial sack instead of his commitment to appear at tomorrow's student night at Ikon and Diva.
But Cheggers has put back his personal celebrations to honour his pledge to appear.
The former Swap Shop and Big Breakfast host, who has also hosted a nudist gameshow, was booked to appear at the venue's student night several weeks ago and did not want to let fans down.
SkyDome manager Ian Knight admitted he was nervous about the booking when he heard of Chegwin's wedding but revealed his mind had been immediately put at rest.
He said:
"I phoned Keith's agent because one of the national newspapers had carried a story saying he had jetted off on honeymoon, but that is incorrect.

"They have told us that the Chegwins are not going anywhere until Keith has honoured his commitment to the Coventry students and we are delighted about that.

"We have had so many requests for him to appear here that it would have been really disappointing if he had cancelled.

"We are now busying ourselves shopping round for a wedding present!"
SEE [08 NOV 00] CHEGGERS POPS INTO CITY STUDENT NIGHT