[23 FEB 01] CWN NEWS
Childhood Pen Pals Re-United Through CWN

Tears of joy filled the eyes of one CWN reader in Canada when she got the perfect 50th birthday present by finding her long-lost Coventry pen pal.

Judy Sullivan put a message in the CWN Guestbook last May to try and find Wendy Wilkinson.

As teenagers they had been pen pals, but had lost contact over the years. The pair hadn't heard from each other since 1977.

Nine months on and she got the surprise of her life while checking through her e-mails at her home in Toronto.

She was on the phone to her daughter on her 50th birthday on Monday when the name she had been dreaming of seeing appeared in her in-box.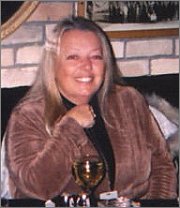 Judy, pictured right, said:
"I had just gotten home from work and was speaking to my daughter Beverly on the phone, when I started to check my e-mails.

"When the window opened and I saw Wendy's brother's name, "George Wilkinson" my mouth just hung open.

"My daughter kept asking me if I was there and I couldn't answer her. I was shaking so bad from the excitement I couldn't even open the message.

"I guess a few minutes passed before I realized that Wendy had also sent an e-mail. My day was complete. Tears were in my eyes and I had great difficulty reading her message.

"I couldn't have asked for a better birthday present. I was hoping someone that knew her, or maybe even herself would find it and contact me. To my great surprise it worked.

"It was worth the wait, and I did hold a lot of hope that one day, someone would recognize her name."
Judy (as she was then, left) and Wendy (below right), who lived in Walsgrave but now lives in Longford, had become pen pals through the Red Cross when they were 13.
Since finding each other again they have been emailing each other every day to catch up on their adults lives.
Wendy who works for Coventry NHS Healthcare Trust as a nurse, has been married to husband Barry Keegan for 29 years. When Judy last tracked them down it was by writing to the old address she had used.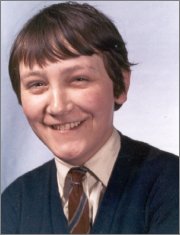 By coincidence Wendy and Barry had bought her parents' house, and so for a brief period in 1977 they kept in touch, before drifting apart again.
Wendy (pictured, left)said:
"It was only for my sister-in-law browsing through the CWN Guestbook that we got back in touch.

"It's been a very exciting week and myself and Judy have e-mailed each other everyday over the past week catching up on the different pathways our lives have taken since we lost contact.

"What is wonderful is that due to the internet we have been able to get so much information on each others lives in such a short time and I don't think the shock of it all has sunk in yet."

"It would be wonderful to think we could visit each other as we have never met."