CWN Bookshop
in association with Amazon.co.uk

LOCAL AUTHORS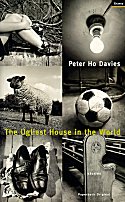 THE UGLIEST HOUSE IN THE WORLD
by Peter Ho Davies
Ranging from the Welsh valleys to the Malaysian jungle, from Coventry to Natal, the eight stories in this collection are filled with unlikely characters and juxtapositions. In one story, two infamous American bandits herd ostriches in Patagonia.
Paperback - 240 pages (January 1998)
Granta Books; ISBN: 1862071276
ORDER NOW FROM AMAZON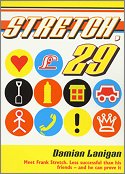 STRETCH, 29? by Damian Lanigan
Frank Stretch is an Oxford graduate who isn't quite making the grade. And he's developed his own life scoring system to prove it - he marks everyone out of 10 for money, sex, work, popularity, etc. His best friend, Tom, scores an impressive 75, his flatmate Henry 59. But Frank himself only manages 29. Coventry born author Damian Lanigan's first book takes a darkly humorous look at modern-day choices - take Frank's test and compare yourself.
Paperback - 312 pages. HarperCollins
ORDER NOW FROM AMAZON