Guestbook - September 1996
[25 SEP 96]
Hello!
Just returned from Coventry after attending my sister's wedding there. Much fun. Out of curiousity, does anyone know a good piano tuner in town: I didn't bring a phonebook home with me.
Please contact David at <therays@direct.ca>
[25 SEP 96]
Hello!
My name is Julio, I´m writing from Mexico. This web site is one of the most favorite pages that I consult. Congrats for the editor, go ahead and be happy all over the world. Bye.
Julio Erazo <erazo1@correo.tamnet.com.mx>
[23 SEP 96]
I used to stay in Coventry in the seventies and attended Coventry Technical College. I am trying to locate a family I was very close to and would appreciate any help :)
The family I am trying to locate:
Jack & Pamela Farrell
The address (I think):
109 Oldfield Road
A phone number would really help things.
I am:
Ruslan Ramli <mnoor@pc.jaring.my>
32 Jalan AU5C/12
Taman Lembah Keramat
54200 Kuala Lumpur, Malaysia
Tel: (603) 406 0310
[19 SEP 96]
Hello
Enjoyed your web site. It is quite comprehensive!!
I am looking for an out-of-touch friend. Her name is Amanda Jane Beasley. Mandy's parents owned a bookstore/newspaper shop in Coventry. I believe Mandy attended Coventry Cathedral School (?). About 12(?) years ago her parents sold the bookstore, moved to Marlborough and bought a fish and chip shop. Mandy married John Perry sometime between 1984-1986. Mandy has one sister. Mandy was/is a doctor in Birmingham before moving to the island of Jersey. It is my understanding that Mandy and John are no longer on Jersey. Perhaps someone can point me towards:
-- an address of national association of doctors
-- Coventry Cathedral School's address (if it exists), so I can check alumni records (if kept)
Thank you for any help you might be able to provide.
Geraldine Rogers <rogersg@synrome.com>
[17 SEP 96]
Hello England!!!
I am a historian in Los Angeles California USA and I belong to a group of performers who do the court of Elizabeth I. This comming weekend we are doing an event that the promoters have positioned in Coventry England in 1565 when Elizabeth visited Sir Robert Dudley Earl of Leicester and he proposed marriage to her. I would like to set up a dialog with an interested party in England who can be a year round liaison for me to help with various research projects and the purchase of books on the period that are only available in England. I am looking for someone who has information on the songs the court would have sung and dances they would have done.
On a more personal note I play Robert's brother Ambrose Dudley, Earl of Warwick, any information on him would be much appreciated.... any biographys of Courtiers of the period would be appreciated.... information on their estates and the household positions under Queen Elizabeth would be helpful. We also have a Guard group and are looking for any information on the group that guarded the chambers of the Queen.
I thank you for your help and am looking forward to a long and continued dialog with someone there in England.
William 'Bill' Armstrong <PSATYRE@aol.com>
Theatrical Director, St Elizabeths Guilde
[16 SEP 96]
Hello
My name is John Jamieson. I lived in Hastings Rd, Stoke. Attended Sacred Heart, John Gulson and Caludon Castle from 1945 to 1956. I worked for the Post Office as a Technical Officer from 1956 to 1962 when I left for NZ.
I love the news from Coventry. My family is still there.
I would love to correspond with anyone who remembers me.
John Jamieson <jj@xtra.co.nz>
[8 SEP 96]
Dear sir / madam,
I am requesting information as to whether a "Convent of Mercy Coventry" is existing today. If so would you please advise on the contact address. My mother is researching family history on a relation who once attended the convent as a nun.
Many thanks Alan Hough <aljan@xtra.co.nz>
[6 SEP 96]
Hello
My name is Debra Williams. It was great to see Coventry on the World Wide Web. My grandpa was born in Atherstone (John Sidney Cook) and my grandma was born in Newcastle under Lyme (Ada May Emery).
I know something about Coventry, having contact with family in Allesley Park, Radford and Fillongley. They are from the Cook side of the family, but I would love to hear from anyone on the Emery side. They are somewhere in the Stoke-on-Trent area. Frank Emery was grandma's brother.
I live in Ballarat, Victoria, Australia. So far away but with the web and guestbook so close. Wonderful service and lovely to read all letters to the guestbook.
Hope to hear from any relatives on the web.
Best wishes to all from Australia
Debra <dwilliams@smbbus.ballarat.edu.au>
[4 SEP 96]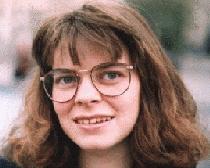 I had a great time during my trip back to Coventry, a little saddened about the changes though, particularly on the Stoney Stanton/Bell Green Road. I always grew up with the railway bridge being there, and it seemed sad that it had been pulled down. Such a chaos with the way the traffic was routed too.
I had missed family and friends, but felt no immediate urge to want to live back in Coventry as I had noticed that it seemed to have gotten 'rougher' since I'd left. Whether I was just being oblivious to it before hand, but I noticed it this more this time I was being a 'visitor'.
I do keep checking up on the CWN web pages and looking for updates. I think I noticed in the guestbook that somebody else had mentioned the Coventry Evening Telegraph site. I hope they can get somebody to update it soon.
Thanks for your messages, I'm always checking on the page for info!
Regards
Cherie Davis, The University of Vermont
Email: <cdavis@salus.med.uvm.edu>
Web: http://www.uvm.edu/~ckdavis
(See previous entries 8 November 1995 and 23 July 1996)