HERITAGE
Oral History

CWN AND OVER FIFTIES FOR ACTIONCWN has undertaken some work in partnership with OFFA and Community Education to record the memories of local people. The recordings will also be included in CWN's multi-media database. Some recordings were also made at Frank Walsh House. Asian women share their memories of their early days in Coventry. More

Mr Holmes - Bell Green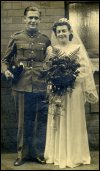 The Holmes family are one of Coventry's oldest families. Roy Holmes talks about his family links to the Railways. He recounts memories of working at Alfred Herbert's. He recalls his experiences as a Batallion Officer.
More
Malcolm Curtis - Nuneaton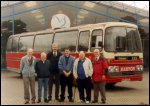 Malcolm Curtis is a Coventry character.
He recalls memories from Coventry Transport's past. He is an enthusiastic collector and has a passion for Barton buses.
The unoffical opening of
Pool Meadow - 02-09min
Mrs Parker - Bedworth -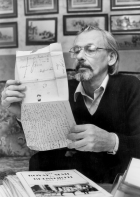 Mrs Parker recalls collecting mail memorabilia with her husband Gaylord Parker. Mr Parker wrote a book concerning the Post Office in Bedworth. He collected numerous artifacts to which Mrs Parker allowed CWN access.
Letters - 03-48min
Mrs Mills - Willenhall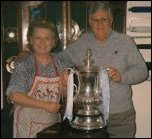 Mrs Audrey Mills has lived in Willenhall throughout her life. She recalls the changes in the area, her schooldays, Willenhall Woods and WWII.
St James Lane - School - 05.30min
Reg Watkin - Earlsdon

Reg Watkin was a fire officer on duty the night of the November Coventry Blitz. He recalls that night in graphic detail.
More