Coventry's Agenda 21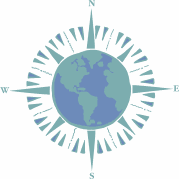 Coventry's Agenda 21 is about improving people's quality of life in the city, whilst making sure that we don't store up problems for the future. This means taking what we need now, sharing it fairly (so that everyone has enough) and not depriving future generations of the good things in life, such as clean air and water and access to facilities.
Over 150 organisations are involved in working to make Coventry more sustainable and this is being co-ordinated by Coventry Agenda 21 Steering Group which is made up of voluntary, public and private sector organisations with support from the Agenda 21 Team at Coventry City Council.
WHERE DOES AGENDA 21 COME FROM
Agenda 21 was the major international agreement signed at the Earth Summit in Rio in 1992. It was reinforced at the Sustainable Cities Conference in Istanbul in 1996 and the Rio+5 conference in New York June 1997. Its main legacy is the drive towards sustainable development and a more democratic way of working.
HOW TO FIND OUT MORE
For more information on Agenda 21 or the indicators please contact:
Sarah Barry
Agenda 21 Team
Coventry City Council
Room 301, Broadgate House
Broadgate
Coventry CV1 1NH

Tel: (024) 76 832279

Fax: (024) 76 831831