COVENTRY INDICATORS - SOCIAL & ECONOMIC

Perceptions of Crime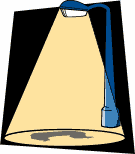 How safe people feel in their community is important because it will reflect the quality of life they lead and can be irrespective of the actual level of crime.
The Residents' Attitude Surveys over the last few years has shown that the highest issue of concern amongst Coventry people, is that of crime - 54% of those surveyed listed crime as their major concern in 1995, rising from 26% in 1993. Initial findings from a 1998 residents' questionnaire and survey of voluntary organisations showed that the crime most feared by people was burglary, followed by aggressive behaviour, including verbal abuse and anti-social behaviour.