WARWICKSHIRE - OUR COUNTY 1998-2001
Principles for our county

While the plan sets out nine priorities there are also some basic principles which will be at the core of our working:

Equality so that all people are treated equally, regardless of their colour, gender, race, culture, disability, lifestyle or age.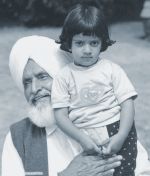 Best Value so that we strive continuously to improve the quality, effectiveness and efficiency of everything we do. We are committed to using resources efficiently and we will subject what we do to independent examination. We will set and publish quality and cost standards for all our services by 2000.
Co–ordinated Local Governance so that we make it as easy as possible for the people of Warwickshire to access services. We aim to simplify the way we operate and to reduce confusion as to which organisation provides which service.